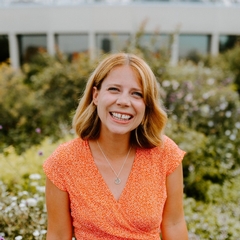 Sara Lemke grew up in "camp culture" loving all things nature. She loved it so much that she regularly attended summer camps, and it was even where she met her husband! Now, she works in the industry. She jumped at the opportunity to work at one of America's longest running youth development organizations – Camp Fire Minnesota. Camp Fire started in 1910 as a camp geared toward giving girls the chance to grow and gather in nature.
"It was really this space to be inclusive. It started where there was no space for women to enjoy nature – they just didn't feel like there was any programs for them and it was just a space where you could go out and adventure," Lemke said.
Since then, it has grown drastically by expanding its roots to welcome boys in the 1970's. Now, it serves over 10,000 youth each year with STEM education and outdoor experiences, K-12 summer camps, day camps, field trips, school-break camps, and after school programs. Camp Fire partners with six Minneapolis schools to spark their interest in nature.
"We go in there twice a week acting like their nature partner. We might be doing things in the school with some of our environmental education topics or taking those youth out into parks. Such as community parks…so we're teaching them how to ice skate, or how to snowshoe, or hammocking, or birding. Just anything to get those youth in their parks…a lot of the young people we work with, it's in the parks that are in their neighborhoods, and they've just never explored them. A lot of them don't feel like that's a space for them," Lemke said.
Camp Fire Minnesota is located on Lake Minnewashta to what was once the lands of the Dakota and Ojibwe people. Nestled in Excelsior, this 103-acre property was then owned by Minnesota Governor John Lind (1898-1901). Lind used this property as his summer vacation spot and built a home on the property, which still stands today. Lind donated the home and land to Camp Fire.
Camp Fire's property has continued to grow to include numerous resident camp cabins on the property, a new community and dining center, many facilities and activities including a volleyball net, soccer goals, gaga ball pits, archery, swimming, canoeing, sports equipment, and hiking trails, to name a few.
One other opportunity for the youth of today; no cell phones.
"We don't have cell phones. The cabins are pretty rustic. It's this really cool opportunity that youth don't get in their everyday lives to be able to disconnect totally. When you're able to disconnect in that way you're able to be authentic and joyful in a way that is very different."
The commercial real estate industry has been a great asset to Camp Fire. Through the Cocktails with Camp Fire fundraiser, they have raised over $200,000 since its start in 2019, helping create pathways for young people to develop a lifelong love of nature through their scholarship program.